The location and date of the upcoming Prince George Networking Event has been changed to Maria's at Old Town 21 Ristorante Italiano on Wednesday, January 29th, 6 PM to 8 PM. You now have more time to help us spread the word and invite a friend. Please update your calendars accordingly and we look forward to seeing you for another great event!
Yasheka Foster-Newmy, the host of Prince George Networking powered by Rockstar Connect, invites you to an evening of Rockstar Connect networking at Maria's at Old Town 21 Ristorante Italiano on Wednesday, January 19th, 6 PM to 8 PM.
It is a mix-and-mingle, after-hours business networking event and all may attend. Unlike other evening networking events, admission is free of charge, there are no boring speakers and no one is trying to sell you anything. Bring your old friends, make new friends and create your next meaningful business connection.
Maria's at Old Town 21 Ristorante Italiano is providing the free event space. Complimentary finger foods will be provided on a first-come, first-served basis. Attendees are encouraged to reciprocate the venue's generosity by making a beverage purchase and by tipping their servers. It is the Rockstar thing to do. Feel free to come early for dinner, or stay after for drinks.
Rockstar Connect events are held in hundreds of cities around the United States and Canada and hundreds of thousands of networkers attend Rockstar Connect events every year. Our hosts believe that you have to give in order to get, which is why they organize this monthly event to support their local business community. Direct all questions to Rockstar Connect: 1 (800) 205-2327.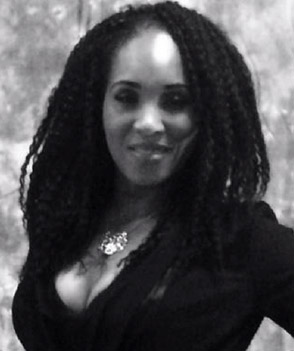 Yasheka Foster-Newmy

Rockstar Connect
https://www.rockstarconnect.com/
All attendees are welcome, either living in or visiting the Greater Richmond, Virginia area: Hopewell, VA, Petersburg, VA, Colonial Heights, VA, Chester, VA, Highland Springs, VA, Bon Air, VA, East Highland Park, VA, Mechanicsville, VA, Lakeside, VA, Tuckahoe, VA, Laurel, VA, Williamsburg, VA, Glen Allen, VA, Newport News, VA, Friend, VA, Newstead Farm, VA, Manchester Mill, VA, Sherman Corner, VA, Sherman Park, VA, Birchett Estate, VA, New Bohemia, VA, Stratford Woods, VA, Timberly Heights, VA, Jefferson Park, VA, Berkeley Manor, VA, Cedar Level, VA, Five Forks, VA, Kenwood, VA